ALRIGHT PART 2!! Like i said previously, after the shins were done i started on the forearms...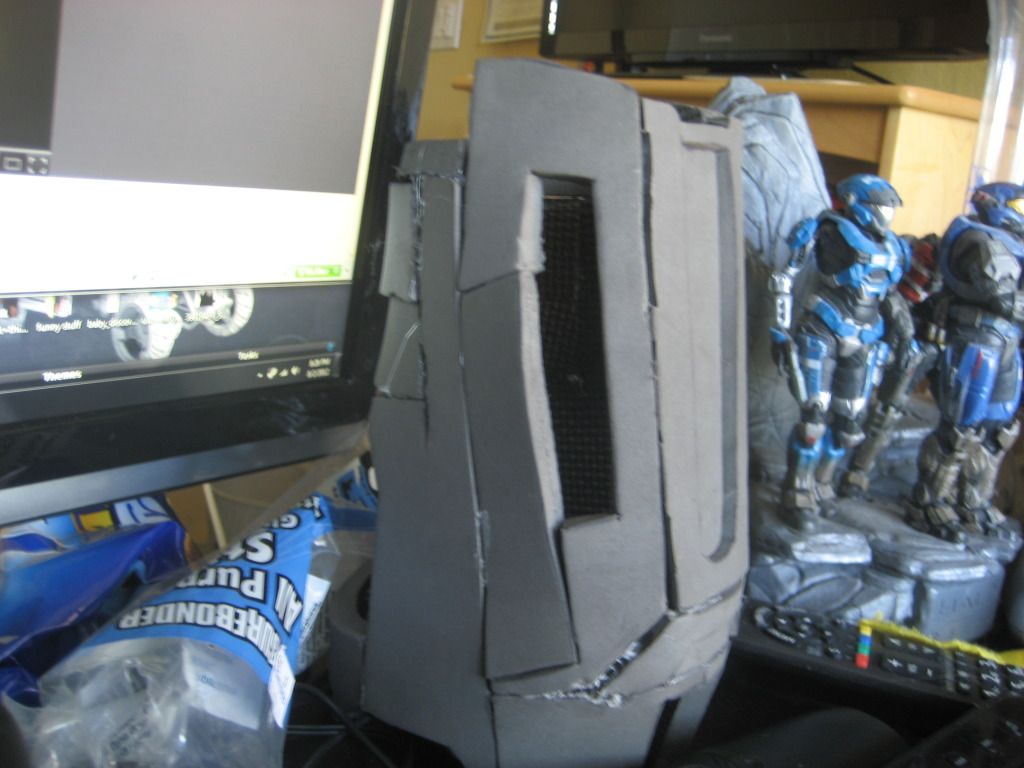 UNTIL DISASTER STRUCK!!!
My god damn puppy got ahold of the forearm pieces and, well... the damage is apparent.
So, time to start making the replacement then.
Had to do a little sanding and buffing around the seams to make it look a little smoother
Before...
Next up was the shoulder. This is where the "Custom" part comes in to the build.
I'm basically just doing my multiplayer armor variant, which includes the SECURITY shoulder: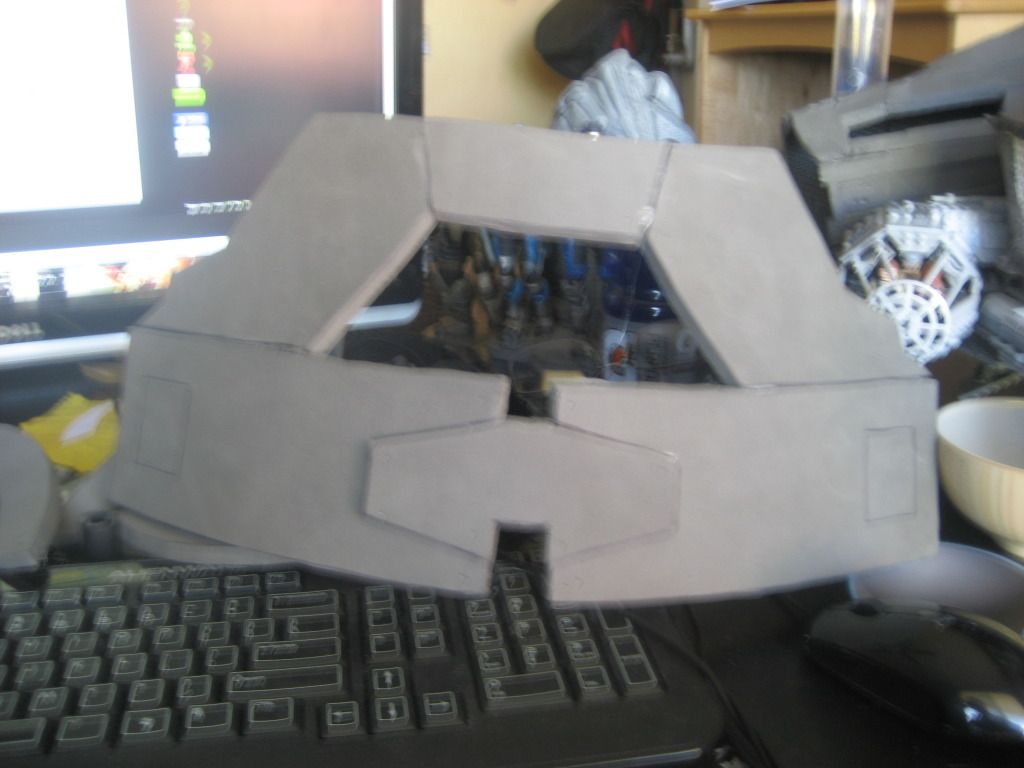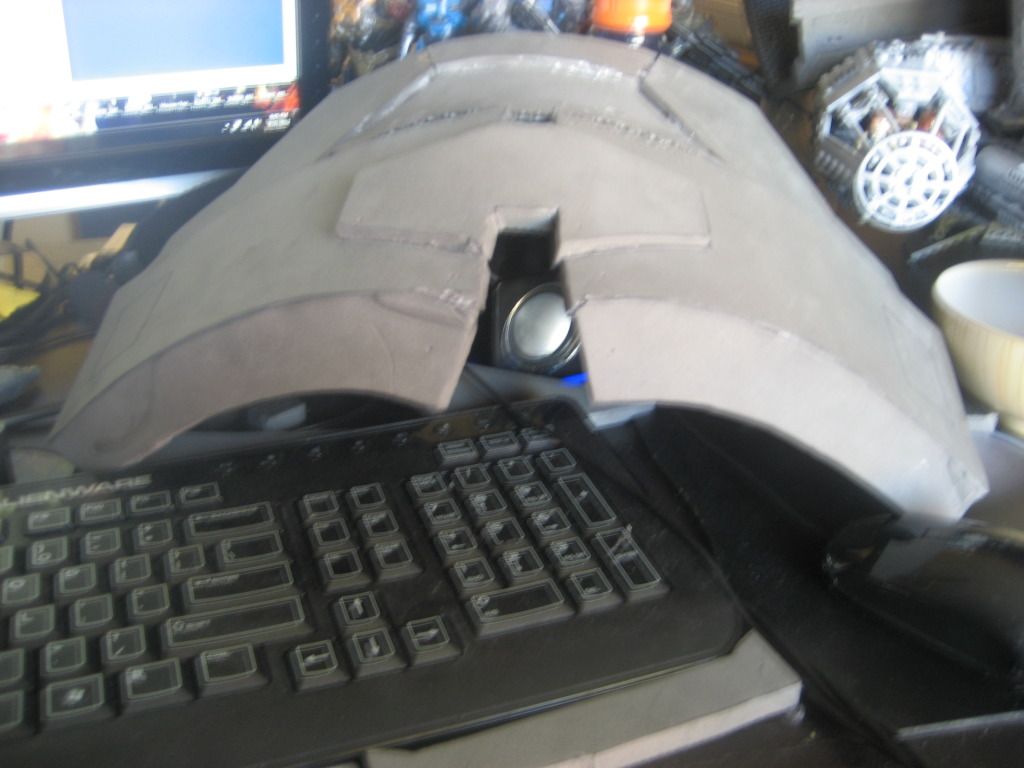 SORRY! HAD TO CENSOR SOME PRIVATE INFORMATION ON COMPUTER!
So that's it for this installment. Stay tuned for the next part where I ACTUALLY GET A WORKBENCH!!